Welcome to the Skin360Clinic!
We are a newly setup dermatology clinic operating on Liverpool Road, Islington, London, and on Harley Street, London. We are a team of UK trained Consultant Dermatologists, and it is our holistic approach to patient care that inspired us and led us to create a dermatology clinic with a 360 degree approach.
We offer personalised medical and cosmetic skin consultations and treatments to suit your needs in a professional, and simultaneously personalised and friendly atmosphere. The advantage of our clinic setup, over larger more corporate clinics is that you will deal with your dedicated dermatologist from the start until the completion of your treatment.
With the highest quality, care, professionalism and human touch we look forward to helping you with your skin concerns.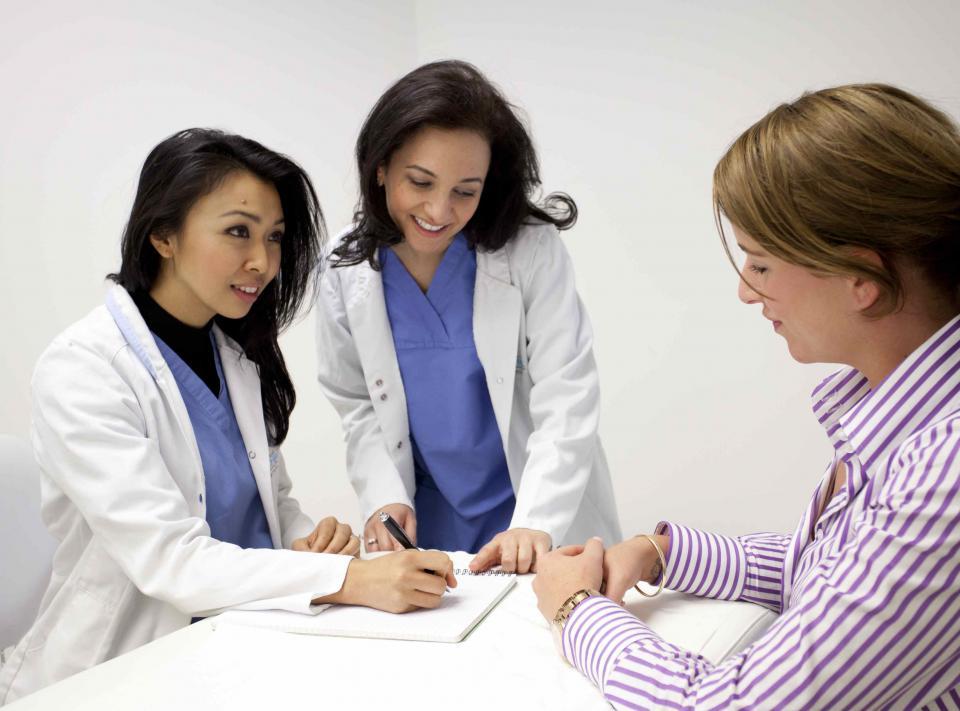 Our philosophy at Skin360Clinic
Living in a modern and busy society is not easy. Much is expected of us as individuals - balancing a demanding job with family and social life, as well as meeting expectations to lead a healthy lifestyle and maintain appearances. We often find we don't have time to look after our own skin and end up neglecting the largest and most visible organ of the body.
As dermatologists we are most suitably qualified to advise on all skin matters whether it be medical or aesthetic. Over the years our dermatology training has provided us with the expertise and experience to assess and treat medical and aesthetic dermatological concerns affecting all skin types and skin of colour.
We totally understand the importance of skin health and quality in enhancing appearances, and conversely how unwanted changes in the skin can affect your overall and psychosocial well-being.
How is our approach '360'?
Many dermatological problems have cosmetic consequences. Our philosophy at Skin360Clinic is that skin treatment is only complete when related cosmetic issues are addressed, e. g. post acne scarring and pigmentation, treatments for which are not generally offered on the NHS. At Skin360Clinic we adopt a more modern approach, acting as the interface bridging the historical gap between medical and cosmetic dermatology to provide a more holistic approach to treating skin conditions.
For patients attending the clinic for rejuvenation therapies we make a 360, global assessment of your skin to evaluate each of the pillars of skin ageing, namely lines and wrinkles, texture and volume loss of the face, neck and hands, providing a comprehensive treatment plan targeting all aspects of skin ageing.
Drawing upon our NHS experiences we know how important it is to maintain a continuous doctor-patient relationship. We are a small newly setup clinic and pride ourselves in being fully accredited dermatologists with a hands-on approach ensuring continuity of patient care.